6 Benefits of Artificial Trees
Posted on June 14 2023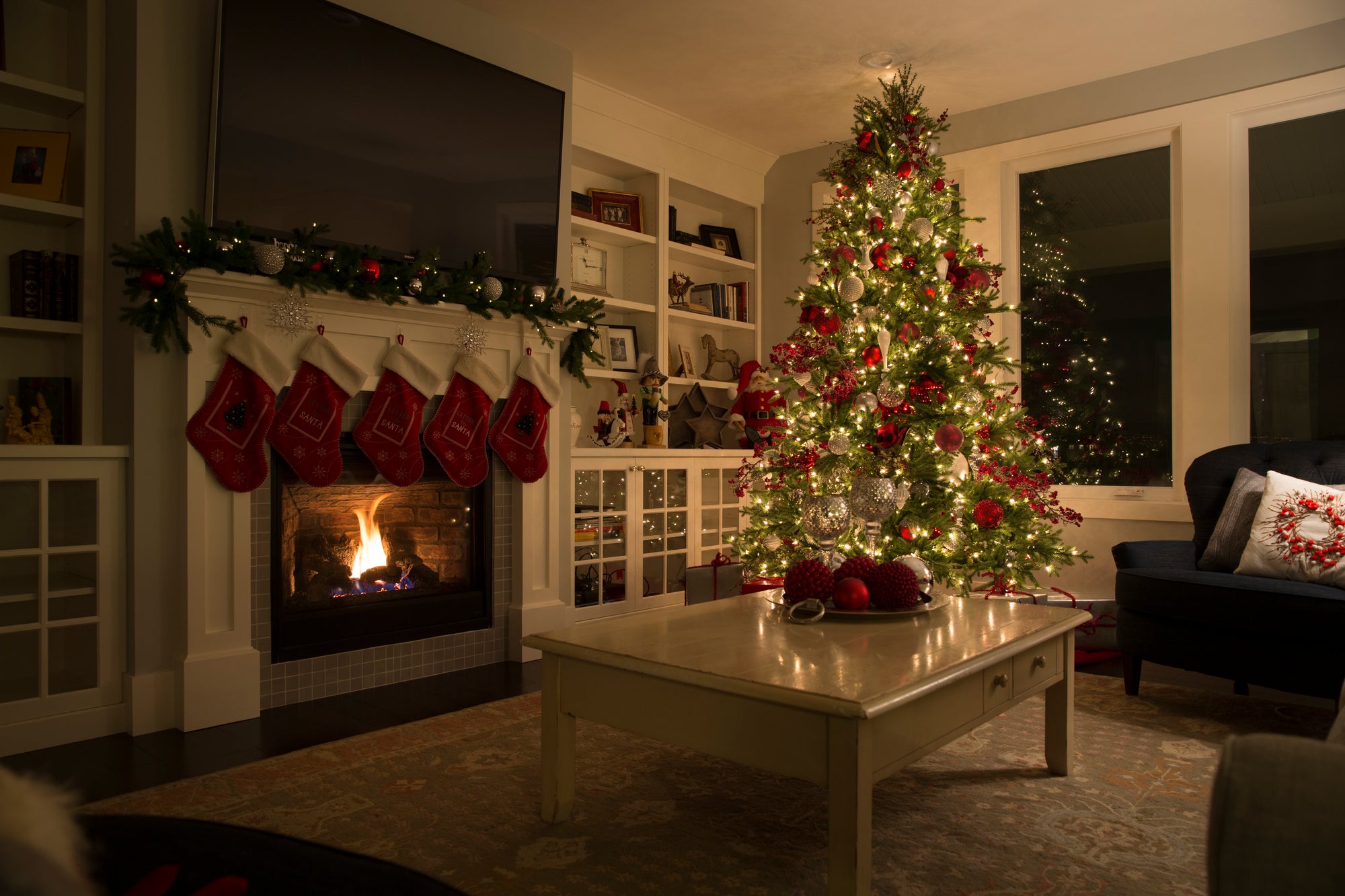 If you're getting ready for the Christmas season, chances are you're already planning on putting up a tree. More and more people in recent years have opted for the ease of an artificial tree over traditional living trees.
Artificial trees can have many advantages over live trees:
1. You Can Be Sure They'll Fit.
Because live trees are natural, they come in all sorts of shapes and sizes. How often have you spent hours at the tree lot trying to find the perfect tree – in the dark of night or by the light of a single bare light bulb – only to get home and find out your selection is too tall, too short, too wide or too sparse?  Artificial trees come in many different styles, shapes, colors and sizes. From skinny to fat, short needle to long needle, tall to short, you can find a tree that's just right for you and have peace of mind knowing that you can eliminate the hassle of the hunt for years to come!
2. The Lights are On!
The act of stringing lights on your tree can be the most time-consuming and frustrating part of your holiday season. Today's artificial Christmas trees come out of the box already lit and ready to go! Just plug them in and lights on!  Some models even have programmable functions that allow you to change light colors, fade your lights in and out or even synchronize your lights to music!
3. Safety FIRST.
Natural Christmas trees can pose a fire hazard because they dry out in the heat of your home.  Even with today's LED lights, any time you put an electrical current near dried out pine needles, it can be a recipe for disaster!
4. Safety SECOND.
Broken ornaments have come to be an expected part of Christmas in many households, as a handful tend to fall off the tree each year. "The branches on live trees tend to droop as the tree dries out and the ornaments fall off," says Melissa Eror, Modern Display's tree decorating expert. "An artificial tree is going to hold its shape, so if you have great-grandma's ornaments, you can feel secure putting them on the tree."
5. No Mess. No Stress.
One of the biggest hassles with a natural tree is the cleanup.  Needles drop, sap drips and disposing of a "dead" tree can be frustrating. Artificial trees don't shed needles or drip sap.  They fold up and they're easy to store.
6. Trees, Wreaths and Garlands all Match.
You can match the foliage pattern of your tree to matching wreaths and garlands to give your entire house a coordinated look.  Wreaths and garlands are available pre-lit, as well.
7. And, one more thing: Guaranteed.
Every artificial tree sold by Modern Display comes with a warranty on both the tree and its lights.  You won't find trees with this kind of guarantee anywhere else.